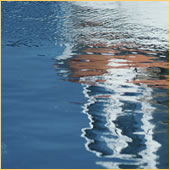 The cruising grounds off the west coast of Scotland provide the most amazing natural surroundings in which to host your client hospitality and team building events.
Largs Yacht Haven is one of the best marinas in Scotland and boasts ample safe parking for coaches and cars. Also in the haven is the wonderful Regattas restaurant/bar (Nardini family) in which to relax whilst waiting for everyone to arrive.
Scotsail can plan the entire trip to include yacht charter, sail training and fine food and wines. Dining ashore and entertainment can be arranged on request.